These experiences in Vietnam luxury tours are concentrated excursions cutting straight to the heart of this beautiful country. Cruise the magnificent Halong Bay, explore the different faces of colonial and modern Saigon, dine on home-cooked authentic Vietnamese cuisine to get a closer look at family's tradition. Browse our selection of luxurious and private experiences for ideas and inspiration for your itinerary, then contact us to fill out the details.
Hanoi Unique Luxury Experiences
Walk with an Expert of Hanoi Heritage
On your luxury trips in Hanoi, you should enjoy a walk of heritage with recognized local experts who will deliver you a distinctive insight and interesting stories of Vietnamese capital through its rich history of architecture. You will be led to hidden corners and less-traveled old houses to know more about history, culture, lifestyle, art, and architecture that the city has been holding for over 1000 years.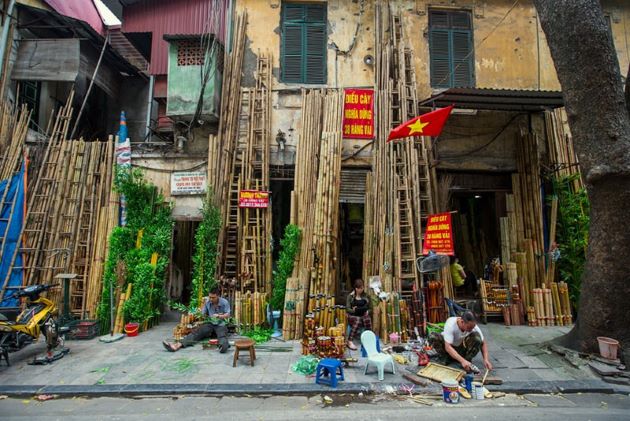 Take a Home-cooking Class with Celebrity Chef
Another private activity you should not miss is participating in a hands-on cooking class with one of the most famous chefs in Vietnam. Firstly, you will have a chance to buy fresh ingredients in the traditional 'wet' market. Then bring it into the home kitchen of the Chef to prepare and dine on authentic North Vietnamese cuisine and listen to interesting stories about Vietnam culinary tradition and cultures.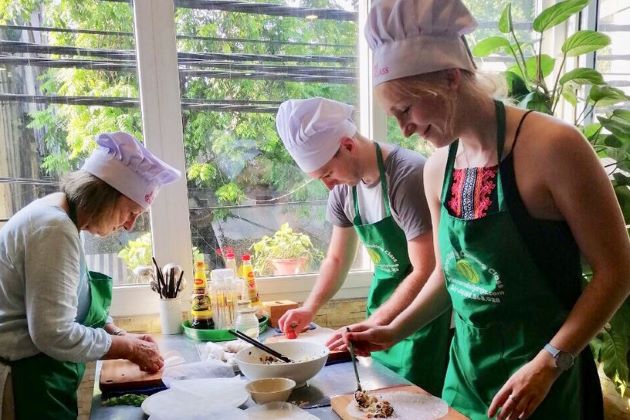 Bespoke Luxury Experiences in Halong Bay
Behold Halong Bay from Bird's view
Nothing can compare with the feeling of marveling at the magnificent UNESCO World Heritage Site from the view form bird's eyes. You will not have to face the busy roads of Vietnam thanks to the private transfer from Hanoi to Halong Bay by seaplane. Taking in the clear panoramic scenes of breathtaking Halong Bay, soaring above forests, mountains, and rice fields will leave your special sightseeing unforgettable experiences.
Dine on a Stunning Cave
A cave with millions of years for formation is sparklingly decorated with candles and lights as well as special dishes cooked by top chefs with fine wine will make your night incredible. Enjoy that natural ambiance, private moments, and taste your meal with your beloved one.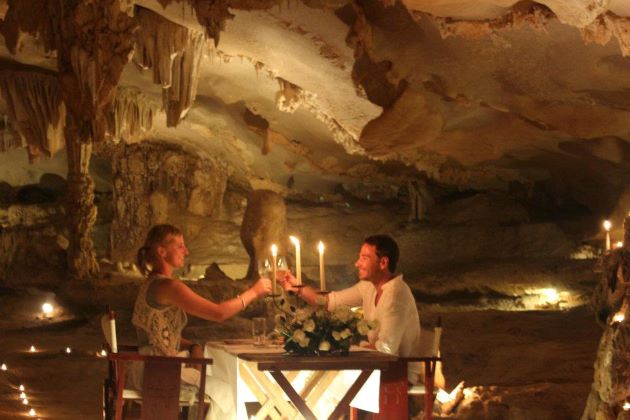 Curated Hue Luxurious Experiences
Explore Emperor Life through Descendants' memories
Traveling to Hue ancient capital, you should get exclusive insights into the legacy of the last Vietnamese feudal government, the Nguyen dynasty. The legacy from stories told by royal family descendants and a visit to private museum preserving a priceless collection of daily items that Emperors have used. You will also have a chance to learn how today's generation is keeping their ancestor's traditions alive after hundreds of years.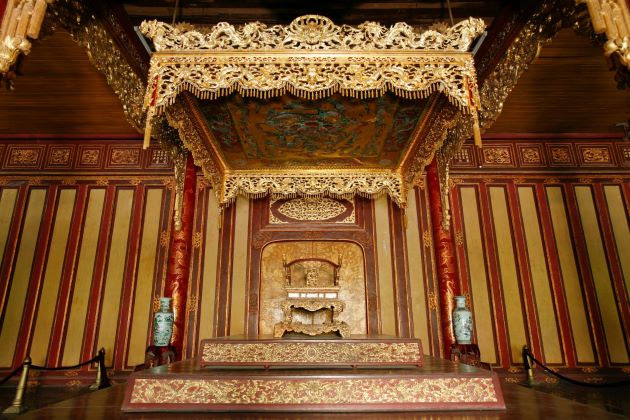 Marvel at Twilight over the Perfume River & Home-hosted Dinner
Hue does not only own royal attractions. It also has romantic sceneries and hospitable local people. On a Vespa scooter, you will see a different side of Hue which is rarely experienced by travelers. Spend your late afternoon zipping along the Perfume River, reaching the top of Vong Canh Hill for a suitable position to enjoy the peaceful dusk. Later, the driver will take you to visit a local house to have dinner with local specialties and see the daily life of a traditional Vietnamese family.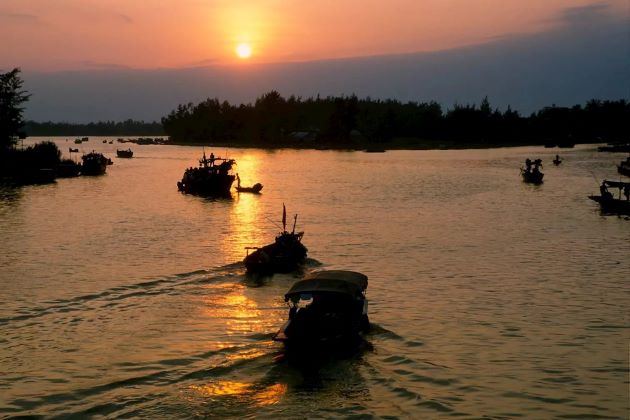 Private Luxury Experiences in Hoi An
Cycle to Discover Local Life along Thu Bon River
A leisure cycling up to the North of Thu Bon, the "Mother River" of local people will show you how it has been feeding its children for years. Follow your guide to the countryside roads off the beaten tracks, see the hidden villages, and get a deep touch to local people's lifestyle.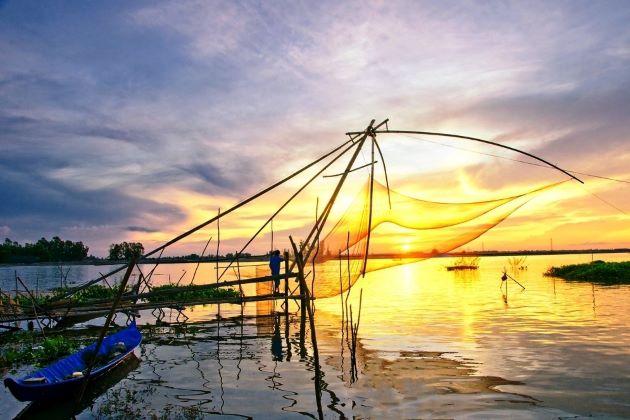 Bond through Essential Oil
It is completely wonderful to plan a relaxing experience with a chance to learn all about how natural oils benefit your mind, spirit, and body. Try to mix your personal essential oil and listen to advise from experts.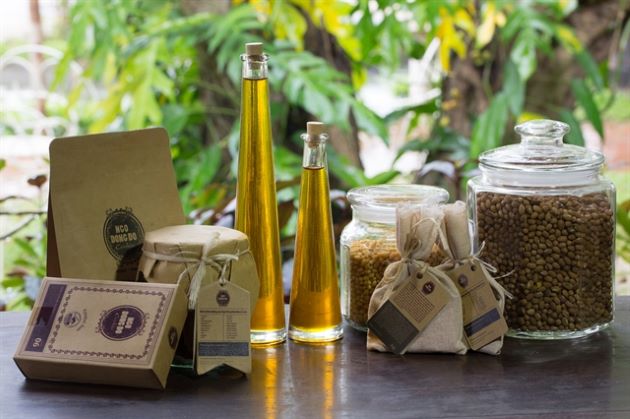 Special Luxury Experiences in Ho Chi Minh City
Retrace Saigon's Past with a Vintage Car
Thanks to its unique collection of significant historical relics, Saigon is called "the Pearl of Saigon". Explore the city onboard a vintage car guided by a renowned historical expert who is happy to share with you details and anecdotes of this city's colorful heritage together with its buildings capturing the epic history from the first period of Saigon.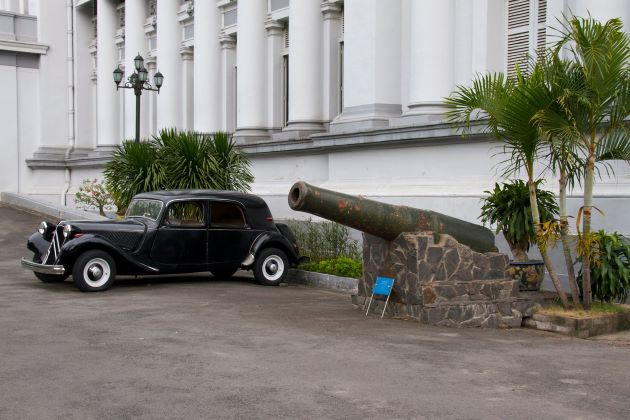 Learn about Arts & Artisanry
To this Vietnamese luxury experience, you will glimpse behind the scenes at one of Saigon's rich cultural legacies. Interact with a pair of music lovers in their house and enjoy a performance of Vietnam traditional music. You can also listen to the origin of the songs while learning how to play the unique musical instruments with a short hands-on lesson.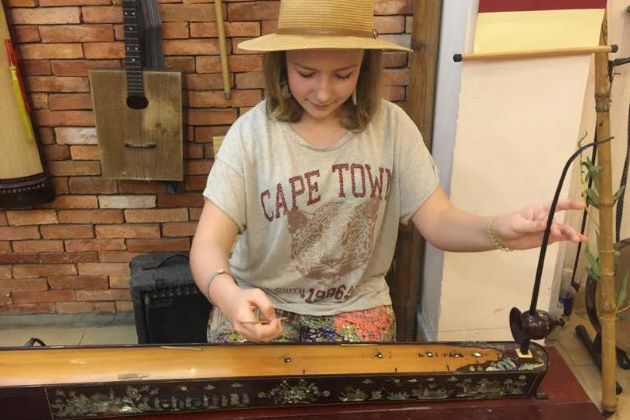 The 10 experiences are not all we have. Contact us today and let our travel consultant know which luxury experiences in Vietnam you would like to enjoy or any of your wishes to plan your perfect Vietnam luxury tours.