The best time to visit Vietnam is in the spring (February to April) and autumn (August to November). In general, the temperatures in these months are more moderate and rains hardly occur. It does not refer to the summer (May to July) and winter (December to January) is the worst time to travel to Vietnam. This country has a ton of attractions and interesting things to experience in these months. However, the tropical heat and downpours in summer, as well as inclement winter, may make you uncomfortable. If you plan to see the whole country in your Vietnam luxury travel, deciding on the best time to visit Vietnam can be a little bit complicated. This s-shaped country is over 1,000km (600 miles) in length with a huge regional diversity. Here is your guide on what to expect, where and when to visit Vietnam.
Best Time to Visit Northern Vietnam
Sapa
Located in the mountainous areas of northern Vietnam, Sapa's weather is seasonal with temperatures reaching 29°C (84°F) in the summer down to freezing in the winter. Its humidity ranges from 75% to 90%, but the summertime is the wettest, especially in July and August. The best time to travel Sapa is March and April for dry and warm weather or October and November for clear days and cool climate.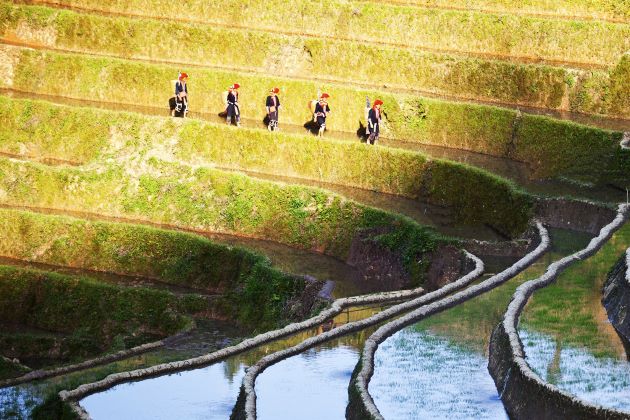 Hanoi
The best time to visit Hanoi is Autumn (September – November). During autumn, Hanoi seems more relaxed and peaceful than at any time of the year. Yellow leaves are falling on the pathways to the city historical relics and the cool breeze makes your leisure walk through Hanoi old quarter more wonderful. Every scene is worth a postcard snapshot and it's a pity not to bring a camera during your visit.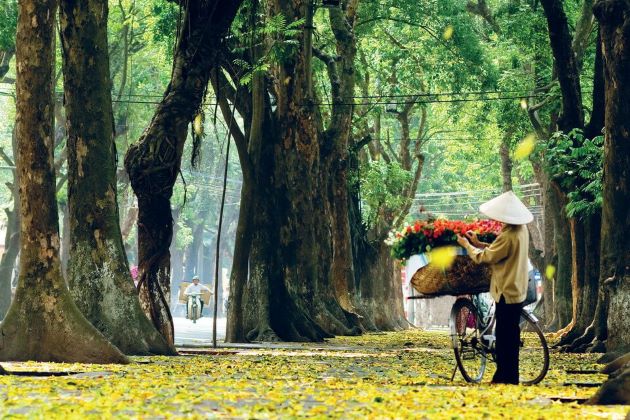 Halong Bay
This World Natural Heritage Site is often covered in mist reducing visibility but adding to the atmosphere. From March to May, the sky over Halong Bay is usually blue and clear while temperatures are pleasant. From May to November, the Bay is quite warm and humid with refreshing afternoon showers. The best time to travel Halong Bay is spring or autumn for the best chance of warm days and clear skies which is perfect for sightseeing, cruising, swimming, and kayaking.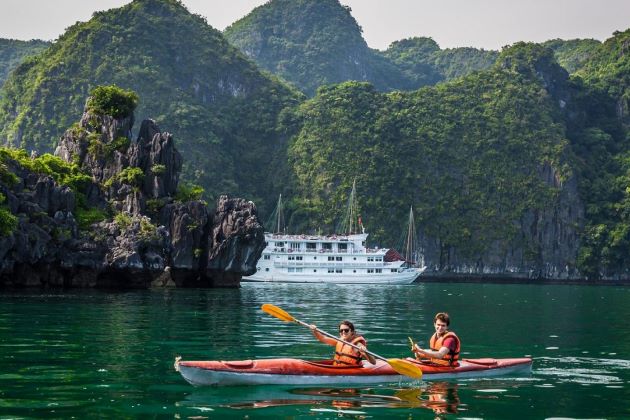 Best Time to Visit Central Vietnam
Hue
The Vietnamese ancient capital has a wet season from September to December with heavy rains in October and November which can cause flooding. January to August is the dry season though afternoon showers sometimes happen, with average temperatures rising to the 32oC (89,6oF) in the middle of summer. These months are also considered a wonderful time to travel to this city.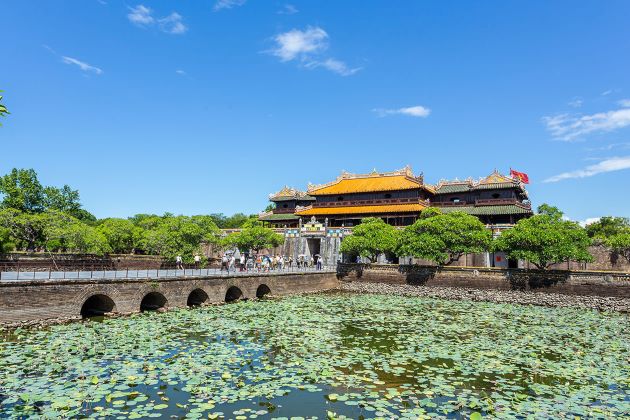 Hoi An
Although it has two separate seasons, Hoi An is warm all year around. The months from November to April is the best time to travel to this ancient town thanks to a comfortable temperature and low humidity. Besides, Hoi An celebrates Full Moons rather delightfully, with fascinating singing, dancing, and interesting games together with streets lined with lanterns. Full Moons occur on the 14th day of every lunar month, so bear that in mind when planning your visit.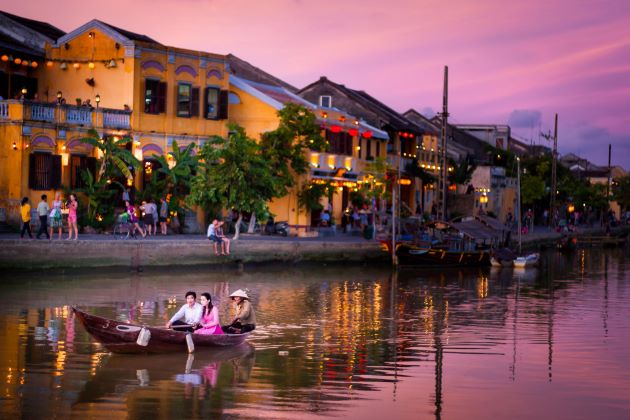 Best Time to Visit Southern Vietnam
Dalat
Set in the highland of south-central Vietnam, Dalat is gifted pleasant temperature year-round which only varies by a few degrees month by month (From about 16°C to around 24°C (75°F). The best season to visit Dalat is from May to November when the rainfall is heavier but the surrounding countryside is bursting with colorful flowers.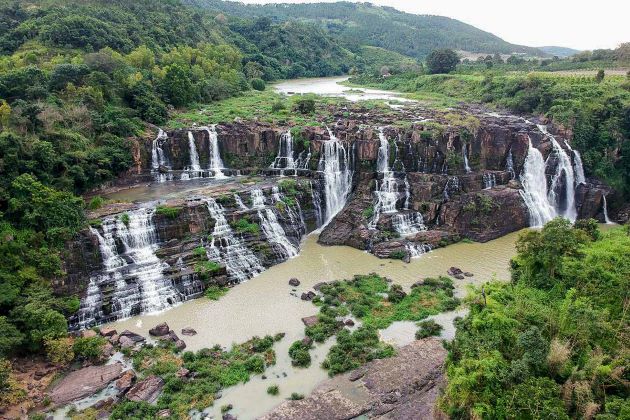 Ho Chi Minh City (Saigon)
Much closer to the equator, Ho Chi Minh City experiences consistently warm temperatures in all 12 months, with balmy days averaging about 28°C (82°F). This tropical climate is marked by the wet and dry season. From May to November, expect tropical downpours in the afternoon. Travel is rarely affected by the rain and everything is lush and green at this time.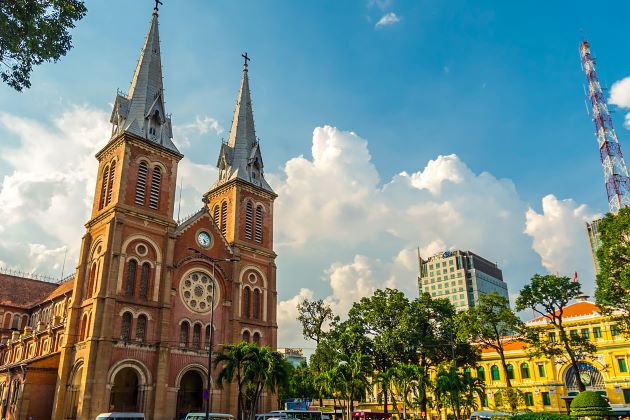 Best Time for Beach Vacation
If you are planning to visit Vietnam for its beautiful pristine beaches, deciding when to travel depends on which beach you want to enjoy. There are beaches for every season, reaching all the way from Central to Southern Vietnam down the east coast.
The central coastline around Hue, Danang, and Hoi An is warm around the year with peak temperatures at 38°C (100°F) in the height of summer (July and August) and about 24°C (75°F) in winter. Go towards the end of the dry season (February – July) if you like its hot tropical climate, or the beginning if you prefer moderate temperatures. From August to November, downpours increases and water levels rise. Occasional typhoons may hit during this season.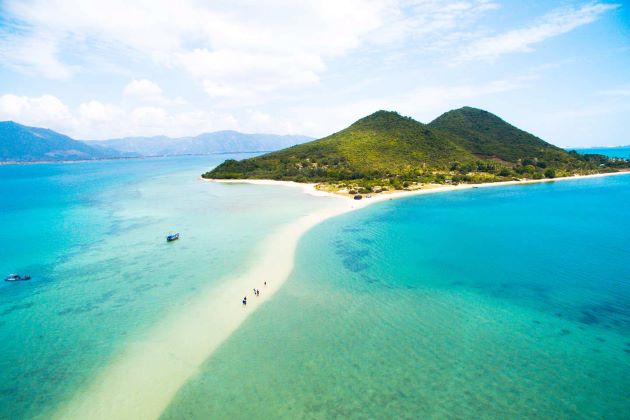 Vietnamese beaches in the south boast a warm temperature around 30°C (86°F). Nha Trang beaches are affected by monsoon from September to January with torrential rain and long drizzly days. Phu Quoc Island and Mui Ne beach experience the wet season from June to September. Con Dao Island is hot and humid all around the year, with a rainy season from May to November.
There is no worst time to visit Vietnam. Contact us now and our travel consultant will give you the best advice on when the best time to visit this beautiful country.