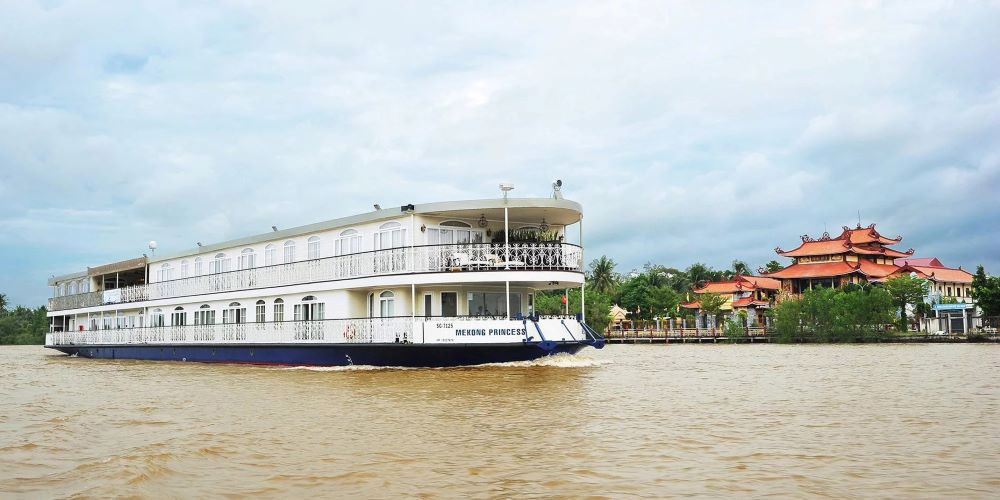 Vietnam Luxury River Cruises
Rịch in cultures, deep in history and beautiful with natural sceneries, Mekong River is truly the lifeblood of six countries it flows through. On the great journey of 4,350 km long before reaching the sea, It has witnessed the diverse cultures, unique traditions, magnificent heritage sites, and rustic life of local people. Our Vietnam river cruises will bring you to experience the quintessences of Mekong River at its best destination – the Mekong Delta.
On luxury river cruises, you will have a chance to behold the immense delta of abundant crops, interesting fish farms, and fruitful orchards. Leaving Mekong River cruises, you can join in amazing excursions by boat to explore vibrant floating markets, visiting colorful floating markets, delighting yourself with tasty coconut drinks, discovering greeny fruit orchards while listening to traditional folk music. Culture packed, foodie fabulous and with time to explore, this is the only way to truly go local on Vietnam Luxury Tours.