The question "Is it safe to travel Vietnam?" has been more frequently raised by the travelers. An orient country, commonly known through the Vietnam War, is friendly and safe enough to visit? According to the World Population Review, Vietnam is ranked the 55th safest country in the world. There is nowhere which is completely safe, actually, but you can totally minimize the incidence of risks by providing yourself with tips and knowledge to gain safe travel. With pieces of information about safety in Vietnam as well as helpful travel tips below, we hope that you will have a worry-free Vietnam Luxury Holidays.
Crime Risks in Vietnam – Low
Vietnam has a low risk of violent crimes such as kidnapping and mugging, even against foreign travelers. In fact, tourism brings a huge source of income for the country, therefore, the security of travelers is the highest priority in Vietnam. The law said that those who commit any illegal actions against a visitor are even punished harshly. Nevertheless, some petty crimes such as snatching, pickpocketing, and scams still happen.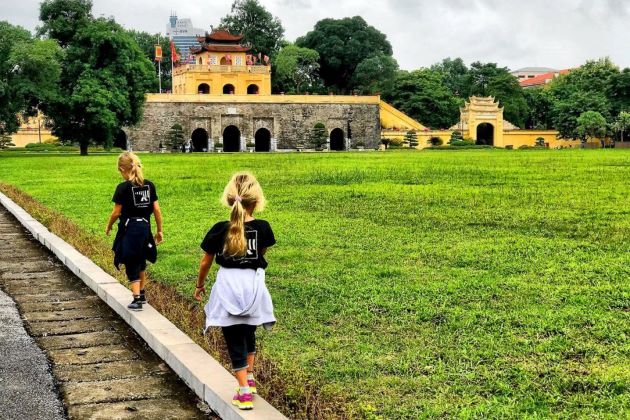 Our advice is to keep your belongings carefully, not to leave all of your important values and items including cell phones, wallets, and passport in the backpack, pocket or handbag. Avoid traveling at night as it has never been safe at night anywhere.
Natural Disaster Risks in Vietnam – Low
From June to December, tropical cyclones and storms often occur and damage the eastern coastal regions. The heavy downpours often cause flooding and disruption to transportation in Mekong Delta and Central Vietnam. Furthermore, Vietnam has a tropical monsoon climate causing a large amount of rain in short periods of time and rainfall. Localized flooding, landslides, and flash floods are common in mountainous areas in the rainy season.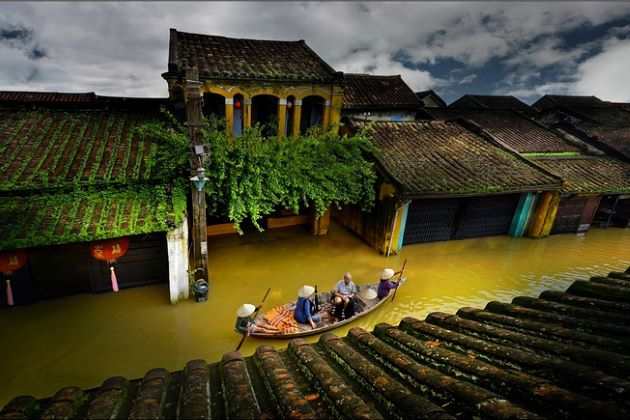 You should consider the weather forecast in the areas to prepare for a safe trip. Statistics on natural disasters can be obtained from the Coordination and Global Disaster Alert. If a natural disaster unexpected happens during your travel, remember to follow strictly the advice of local authorities.
Transport Risks in Vietnam – Medium
Some drivers from private taxi branches may not acquaint with the local taxi fares if their customers are foreigners. Be careful to pickpockets when you walking on the street. Crossing the roads in Vietnam is sometimes dangerous as some drivers do not obey the traffic lights. Do together with local people or a group of people, you can easily reach the opposite sidewalk. Riding a motorcycle could be an interesting thing to do in Vietnam. But you have to allow safe rules such as wearing helmets, hiring new motorbikes with enough equipment.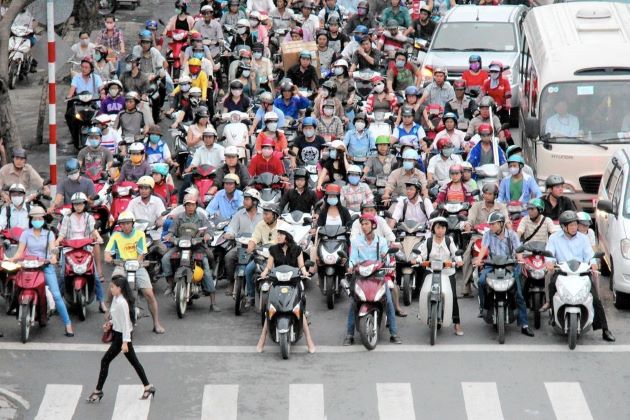 The 10 Things You Should Know for a Safe Travel to Vietnam
• Vietnamese people dress conservatively. Despite the heat, it is recommended not to show off too much of your skin. If you do, you will only draw stares from local people.
• Dress well and elegantly when visiting pagodas and other religious places. Shoes are fine, and you will rarely have to remove them. If you are unsure what to do, just follow what locals do.
• Drink plenty of mineral water, especially when walking around for sightseeing as you are in a country of the tropical climate. No need to carry huge bottles with you because you can buy it at a lot of vendors and stall on the street.
• Keep your cash, airline tickets, credit cards and other valuables in a safe place.
• Travel with recommended and reliable tour operators. There are a lot of illegal tour agencies waiting for your carelessness.
• Prostitution is illegal in Vietnam so you can't find prostitutes openly, consequently Karaoke bars hide this activity.
• Be aware of photographers and proposing their services. They may take pictures of you, charge you and say that your photos will be shipped to your hotel in 1-2 days. However, you will never see the pictures which you paid for.
• Bargaining is necessary when you buy something in Vietnam. If you do not have this skill, ask the help from your guide
• Although you are interested in interacting with local people, it had better be careful. You come to them with friendliness but some of these people have only aim to beg for money
• Remember, this is Vietnam, a developing country, and things don't quite work as you are maybe used to. Don't be paranoid about your safety, just be aware of your surroundings.